5U / T-Ball (HL)
---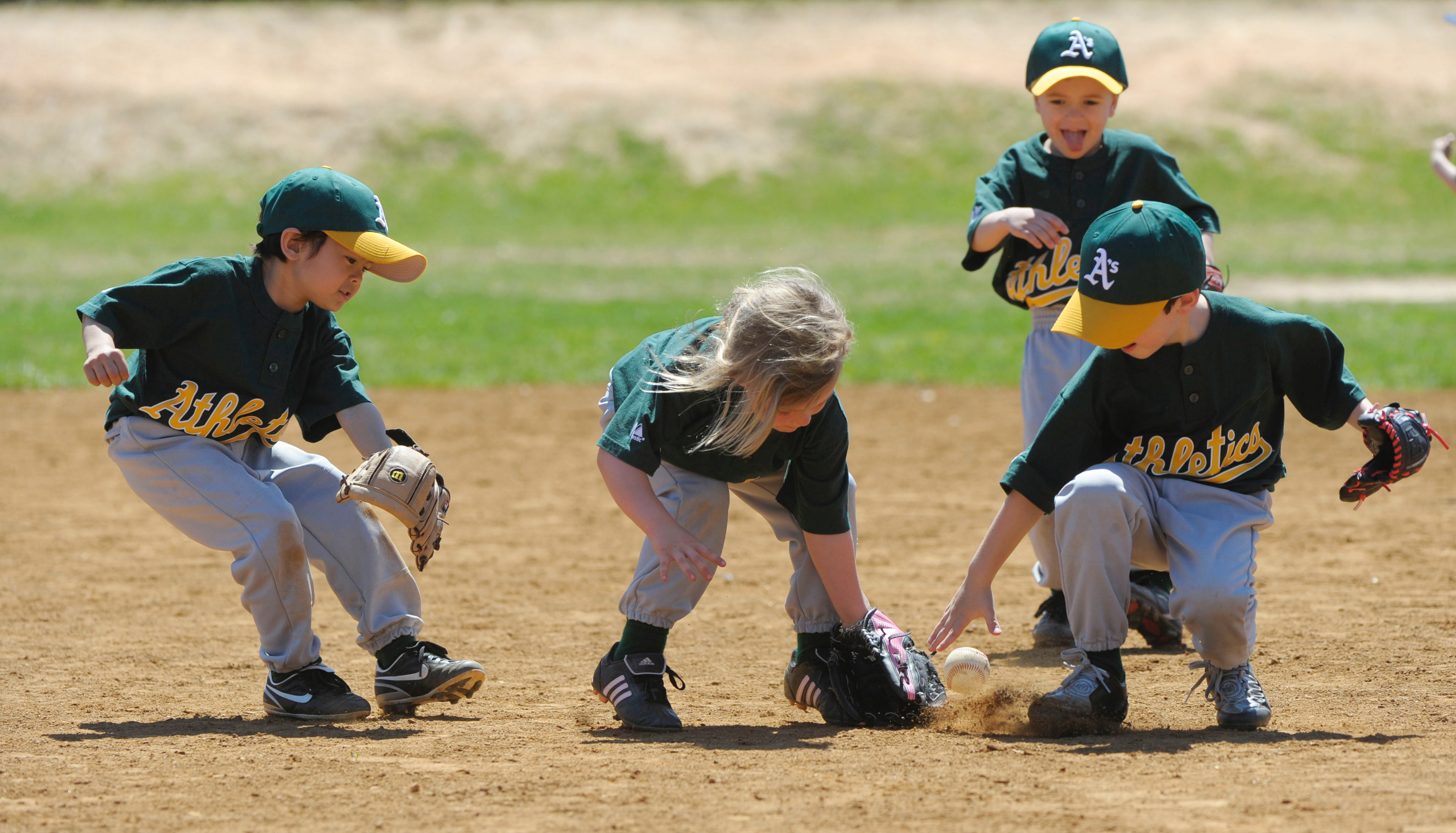 Thorold T-Ball is a developmental, recreational program for youth born between 2014-2017. The program runs 1 night a week out of South Confederation Park from 6:15pm to 7:15pm.


Typically there are 3-5 T-Ball teams comprised of 9-11 players each. The schedule is a mix of practices and games. Each team will have 1 head coach and a number of helpers. The season traditionally starts the week after the Victoria Day May long weekend.

Players will receive a numbered jersey and team hat. A team picture will also be provided to every player with individual pictures available for purchase.

Players are required to have their own glove, long pants, closed toe-shoes, and CSA approved helmet with an attached face guard. Players are also encouraged to wear a protective athletic cup (jock/jill).

The T-Ball season will end during the third week of August and will finish with a fun-day of mini-games, medal presentations and free snacks and pizza.

Players interested in playing T-Ball are encouraged to attend the free in-gym practices that will be taking place in February and March.

If you are interested in registering for the 2020 T-Ball season, please click HERE.

The fees for the 2020 T-Ball season are:
REGISTRATION FEES
(2020 SEASON)
Division
Birth Year
Early Bird Registration
(Before March 9, 2020)
Registration Fee
(After March 9, 2020)
T-BALL
2015-2017
$105.00
$130.00