18U (HL)
---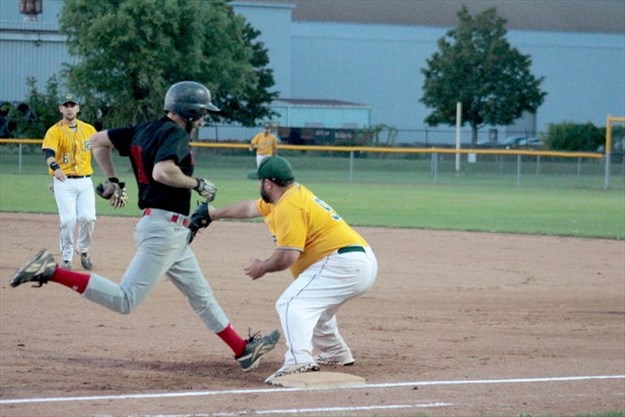 The Thorold Minor Baseball 18U program is a highly competitive local league program that provides an excellent opportunity for players aged 16, 17, and 18 to showcase their skills on the diamond. As part of this program, players will have the chance to compete against other teams from around Niagara, with a focus on playing at a high level of competition. The program culminates in the Champion of Niagara award, with the top team earning this prestigious honor each year. With most games played at night under the lights, the atmosphere is electric and exciting, providing a memorable experience for both players and spectators alike. McMillan Park serves as the program's home field, offering top-notch facilities and a supportive community of coaches, volunteers, and fellow athletes. Overall, the Thorold Minor Baseball 18U program is a great choice for players looking to take their game to the next level and compete at the highest levels of local baseball
What
18U Program for players born 2005/2006/2007 (3 players are allowed to be 2004)
Where
Around Niagara (for away games)
When
Games - Evenings including 8:30pm starts
Practices - 6:00pm to 7:00pm / 7:00pm to 8:00pm / 8:00pm to 9:00pm
What does my player need?

Their own glove, their own helmet with a chin strap or a C-Flap Guard, baseball pants, baseball cleats, water bottle, bag for their things.
Players are required to wear a protective jock/jill.
Wooden Bats are the only bat permitted
What will my player receive?

Players will get a team hat and uniform
When does it start?

Once field conditions are playable / after May 24 holiday
How big are the teams?

Teams will be approx. 12-14 players each and will have 4-5 coaches/helpers
What is the format?
18U is all regular baseball rules with a few modifications to the stealing rules.
Teams will play approx. 20 season games + 3-5 playoff games.
If you are interested in registering for the 2023 season, please click HERE.